Tamiami Hyundai Gives Back – Charities We Love

Tamiami Hyundai –  being a long-time standing pillar in the community knows that because of our customers and staff we have been very blessed. We do not take that lightly so every year we chose different local and nationwide charities to be a part of, not only monetarily, but also the giving of our time. Below are some of the charities we're involved with this year.
---

Real solutions for real needs.
Nothing at Convoy of Hope happens by accident. Convoy works alongside communities to identify the root causes of the problems they face and then combines efforts to improve lives.
Convoy of Hope's strategically designed programs unlock capacity for growth and are fueled by kindness. They are multifaceted. Holistic. Life-changing.

Unlocking Hope in Neighborhoods and
Nations
Whether it's after a disaster, feeding a hungry child, or helping a parent put food on the table, Convoy of Hope is proud to deliver your kindness to those who need it most.
---
OUR MISSION
To provide safe, quality, affordable education and care for children and parents from low-income working families and to prepare the children for kindergarten, ready to read and ready to learn!
The 96 students enrolled at Fun Time Early Childhood Academy come from low-income working families. Your donation helps to bridge the gap between the parent's sliding-scale payment and the unfunded $8,200 cost this year of educating and caring for each student.
Our students benefit from the breadth of services provided—dental care, home-style cooked meals, swim lessons, violin lessons, art, theater, and STEAM (science, technology, engineering, art, and math). Our exceptional staff and our 40 volunteer tutors give generously of their time to help our wonderful kids.
---
Laces of Love Charitable Foundation, Inc.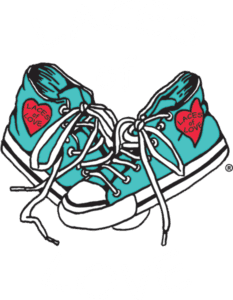 Laces Of Love is a 501-c-3 not-for-profit organization that provides NEW shoes (usually sneakers) to low-income and disadvantaged children in Collier and Lee Counties, Florida, and educates the public about the needs of these children.

New sneakers and monetary donations (100% of which are used to purchase shoes unless otherwise designated) are extremely important and gratefully accepted. Laces Of Love also facilitate the donation of cleats and sport shoes to student-athletes who, without proper shoes, would not be able to play their sport.
---
Naples Performing Arts Center
Established in 2012, The Naples Performing Arts Center provides excellence in arts education through a diverse curriculum, while fostering creativity, building self-esteem, developing our students' love for the arts and equipping them with life skills.
All students, regardless of their ethnicity, intellectual capabilities and financial status, should have the opportunity to participate in the arts and develop these life skills. NPAC was started in 2012 by Founder and President, Lori Oliver. She believes in providing the community with a venue for children to have access to performing arts education. NPAC offers a School of Dance, School of Drama and the School of Music where students can develop their skills and talents.

NPAC also offers a year-round program for students with special needs. The "I'm a Star" program gives students with intellectual challenges numerous opportunities to be "stars" and shine on the stage. Every week they are challenged with their music theory curriculum, vocal and acting classes, and specially designed choreography. Every child should have the opportunity to be a STAR!
---
At Tamiami Hyundai, our team is ditching the razor for Nay Shave November! 
The Tamiami team is ditching the razor for an array of great local causes to the Naples area! We're matching all employee donations up to $50,000 total to help out our community! We're so grateful to be able to help out our community and we have our wonderful Tamiami family, including you to thank. If you come into our dealership this month, our team is participating in Nay Shave November to show our appreciation and to give back to the community. We have been a part of the Naples community for decades and will continue to be an active part and give back for decades to come.
Thank you for your support throughout the years and we hope to see you soon!