How Can You Use Online Shopper?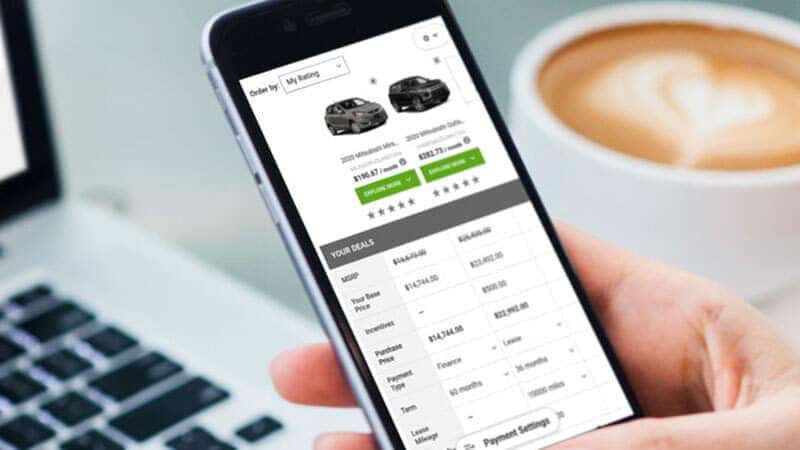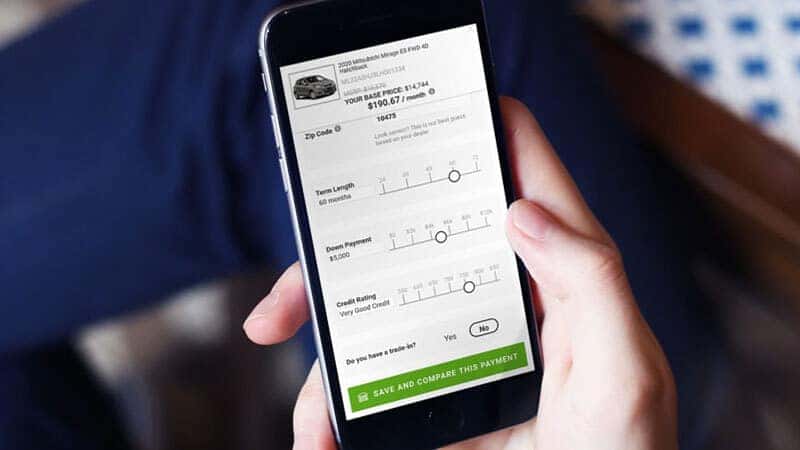 Online Shopper is the first car-buying platform that allows you to completely find, finance, and buy a car online. It uses real-time inputs to guide you toward the best financing offer for you on your new or used vehicle. Within just a few minutes, Online Shopper uses your answers to its questions to automatically develop a personalized new or used car deal for you.
As you shop for your next vehicle on our website, you'll see each vehicle listing has an "Explore Payment Options" button. This is what you'll want to select in order to start finding the finance or lease scenario that works for you based on your own personal preferences.
You're in full control of the shopping experience and can choose your preferred payment type (finance or lease), term length, down payment and even get an estimate of what the vehicle you're trading in is worth. All the math happens automatically as you make adjustments so you can determine what monthly payment works best for your budget.
Once you're satisfied with the monthly payment that you created, it's highly recommended that you click or tap the "Add To My Garage" button to add that vehicle to your digital garage.
Why Create a Garage?
Save Your Vehicle: Securely save your vehicle and payment details for future reference or customization.
Access It Anywhere:Access your garage from any computer, tablet or mobile device.
Compare: Add additional vehicles to your garage to customize and compare different payment scenarios for each vehicle.
Finalize Your Online Car Purchase
Once you've done all of your shopping and you're feeling great about the vehicle and the monthly payment that you created, you can take the next step to continue your deal online by filling out a credit application or by scheduling a test drive at your place or ours.
Shopping for your next vehicle at Tamiami Hyundai really is just as easy as it sounds. But if you have a question or two about anything related to your shopping experience, you can always give us a call at 239-778-0057 or chat with us right here on our website and we'll be happy to help.
We'll also happily address any other questions you have about your new or used vehicle if you have them. If you have any questions right now about how Online Shopper works, get in touch online!
Let's Do This!